Cars and Coffee Show 9
Correspondent Rick Weaver, arrived at the Palm Beach Outlet Mall just off Palm Beach Lakes Blvd, and I-95 in time to capture more than 500 of the slickest rides in town. The Pike's Peak Girls were there along with more beauties than Rick could cover… but he tried.
Photos by Rick Weaver
Cars and Coffee promoters attract the sweetest builds and sharpest rides, and CSC appreciates their hard work. All the cruisers were there making sure you add this event to your cruiser list… Because it needs to be there.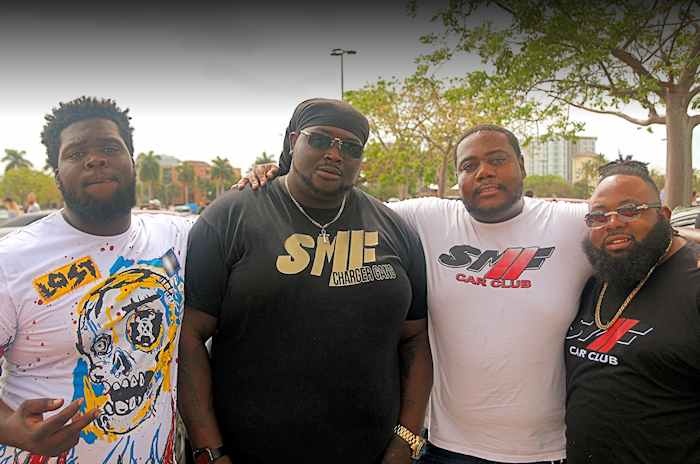 2013 Lamborghini Gallardo LP570_4 Spider LS Front
2017 Black Dodge Charger and Model
2017 Chevy Corvette LS Front Yellow
2017 Dodge Charger Helena RS Front
2020 Shelby Mustang Cobra GT500 LS Front
2021 Chevy Truck RS Front Action_1
2021 Mazda Miata LS Front Action
2022 Dodge Charger SRT LS Front Action
2022 Hiond Civic Type R LS Front
2022 Jeep Ladies of Twin Peaks Front Too
2022 Lucid Coupe LS Front Action
2022 Lucid Coupe LS Rear Action
2022 McLaren Senna LS Front Action
2022 SOFLA Mopar Girls Front Three Ladies
2022 Toyota Supra Silver Front Action
1988 Blue Porsche 911 RS Front Action
1988 Isuzu Pickup Blown RS Front
1992 Toyota MR2 RS Front.And Owner
1995 Ferrari GTB308 RS Front
2022 Speed Mob Family Mopar Guys Front Four Guys
1997 Toyota Supra LS Front Actoin
2004 Mazda Miata and Two Girls RS Front Action
2004 Mazda Miata and Two Girls RS Front Close
2005 Mitsubishi Rally Art Coupe RS Front
2008 Ford Mustang GT RS Front Action