Barrett-Jackson 2023 Day 1
Barrett-Jackson 2023 | Day 1
April 13-15, 2023 at the Palm Beach Fair Grounds 9067 Southern Blvd. West Palm Beach, FL 33411. We produced and interview with Craig Jackson, and then took a tour of the show. Barrett-Jackson not only set the auto auction standards, but follows them to the tee. That's why this show keeps getting better every year. Correspondent Rick Weaver will be at the show for a deeper report.
Photos by Allan Mason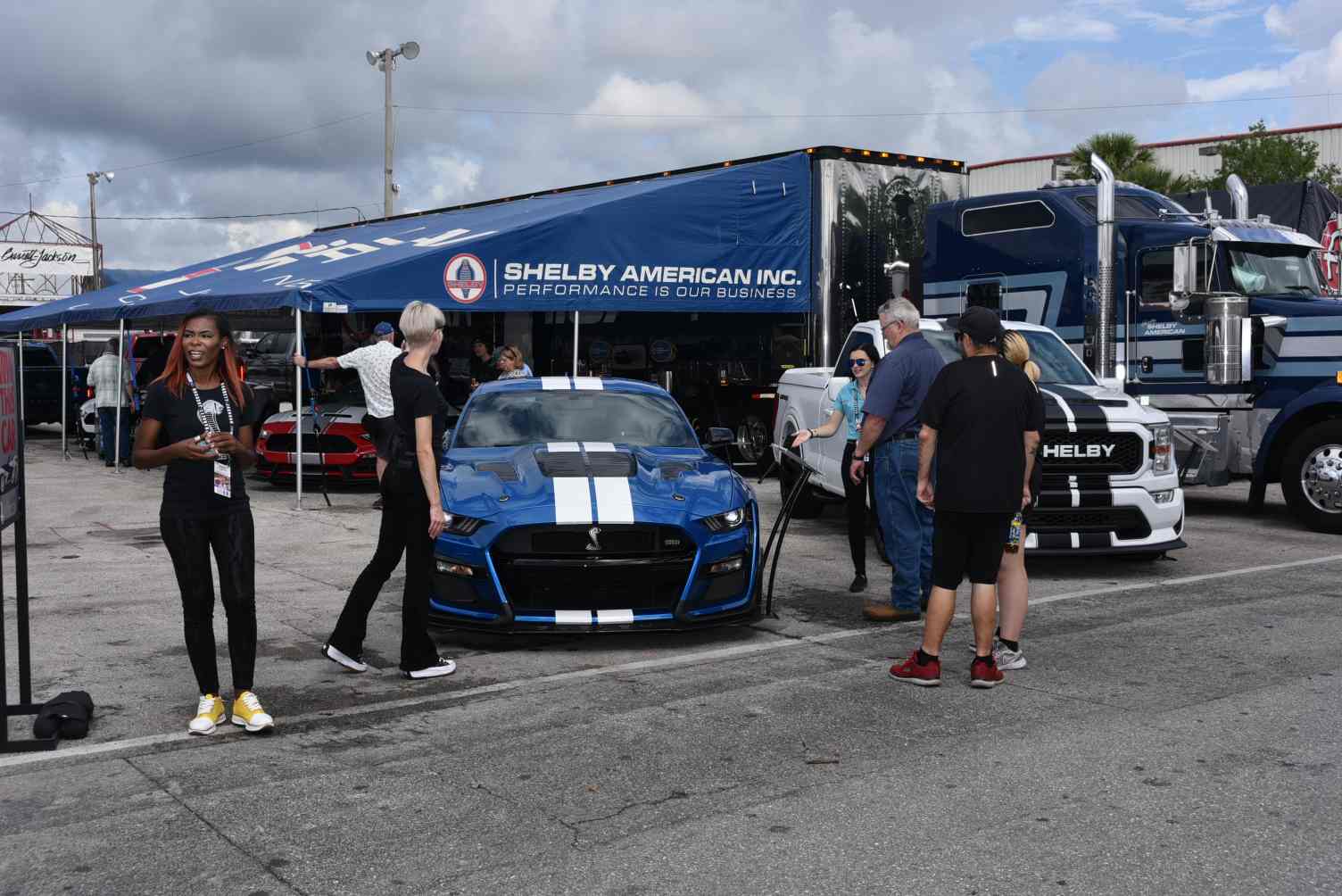 Check out the
Barrett-Jackson Website.
Photos by Rick Weaver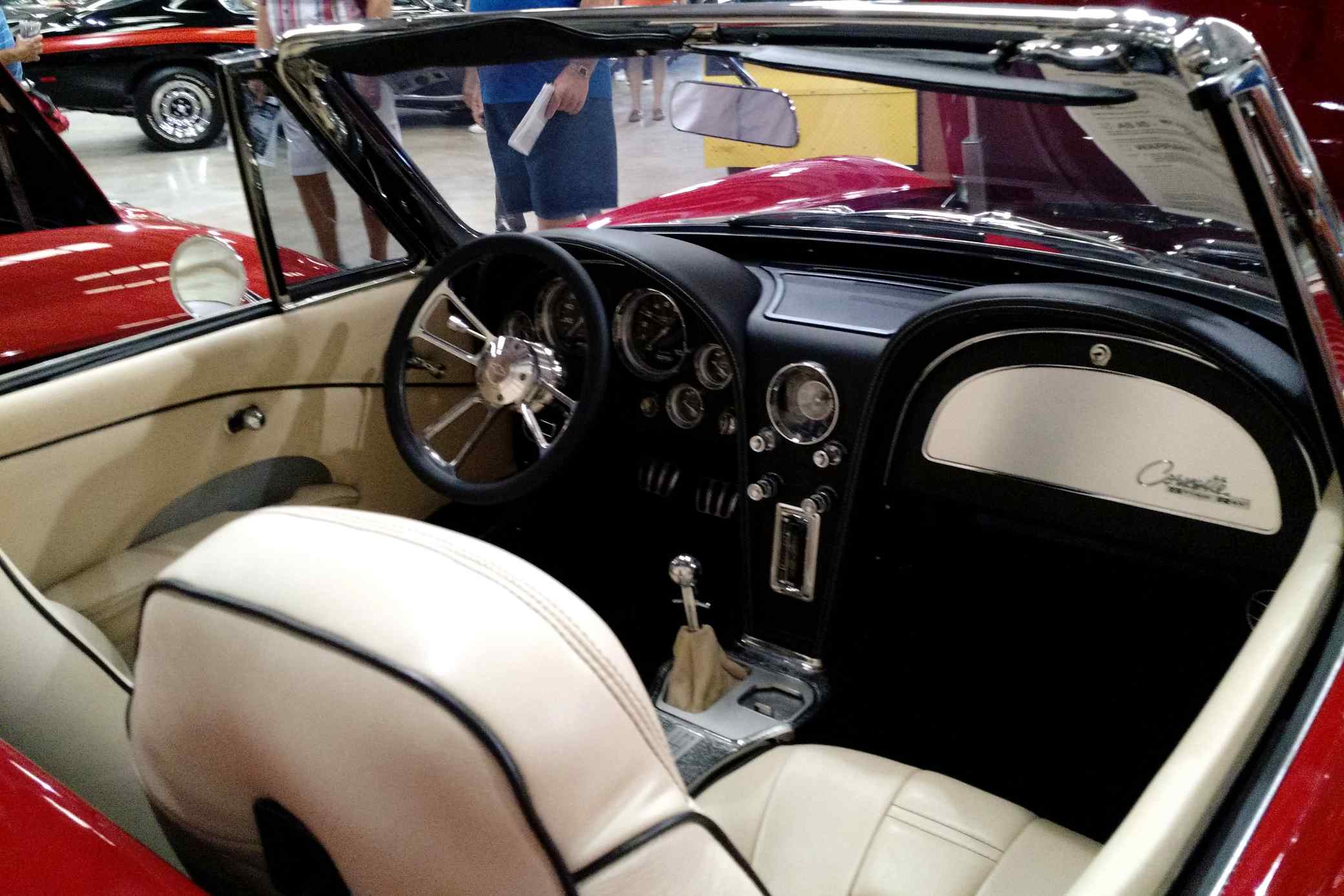 2007 Ford Mustang Convertible_0576
2022 Ford Mustang and LaToya and AJ_0514
2022 Ford Shelby Truck_0509
2023 Chevy Corvette LingenfelterPerformance_0701
2023 LaToya and AG Shelby Performance_0522
2023 Revin Evan and Jim Owens Ford Dark Horse
1957 Pontiac Starchief_0724
1960 Pontiac Catalina 4 Door Rear
1960 Pontiac StarChief 4 Door _0624
1970 Chevy Chyenne April Rose_0673
1974 Chrysler NewYorker_0581
1978 35 Annaversary Corvette_0578
1978 35 Annaversary Corvette_0617
1979 Pontiac TransAM_0651
67 Plymouth Barracuda S RS Rear New
Chevy Corvette Resto mod interior New
64 Chevy Corvette Rear New
2023 Dodge Challenger SRT_0404
2023 Ford Mustang Mach1 Gray_0802
2023 Ford Mustang Mach1 Orange_0790
2023 Ford Mach1 Action Orange_0832
2023 Ford Mach1 Action Orange_0830
2023 Ford Mustang Mach1 Orange_0798
1995 Mercedes Benz SL600 Roadster_1535
2013 C6 Grandsport Vette Red_1489
2020 Ford GT Steve TodHunder Coll_1202
2023 BJ Carlos Brass Monkey_0983
2023 Corvette Z06 Amplify Orange_1490
1974 Pantera DeTomaso GTS_0411
2023 Lingenfelter Continental Tire Rear_0716
2023 Scene From a Cool Show_0442
Been there, done that before.
BARRETT-JACKSON PALM BEACH FAIR GROUNDS
For more than 50 years, enthusiasts from all over the world have flocked to the Barrett-Jackson collector car auctions, named America's No. 1 Attraction for Car Lovers. Widely regarded as a barometer of the collector car industry, the auctions have evolved over the years into world-class automotive lifestyle events where thousands of the world's most sought-after, unique and valuable automobiles cross the block in front of a global audience ‒ in person and on live national and international television. Barrett-Jackson produces The World's Greatest Collector Car Auctions in Scottsdale, Arizona; Palm Beach, Florida; Las Vegas, Nevada and Houston, Texas.