Pink has it's own special place in society, but when it come to cars… Think Pink. Springteen will still love you for your Pink Cadillac, Angelyne the Billboard Queen and Barbie still drive them.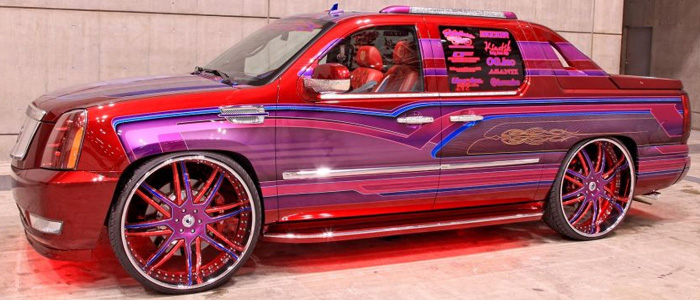 CSC-STALLONE'S PINK SHOW-1-029
CSC-STALLONE'S PINK SHOW-1-027
Wilson Pickett's "Mustang Sally" in using automobile travel as a metaphor for sexual activity, in particular the lyric "I love you for your pink Cadillac", which was intended to be a veiled reference to a vagina. Springsteen, in fact, vetoed the first attempt by a female singer to release a version of "Pink Cadillac", that being Bette Midler in 1983. However, "Pink Cadillac" had its highest profile incarnation via an R&B interpretation by Natalie Cole, which became a top-ten single in 1988.